Kidero Dealt Huge Blow in Court After Losing Petition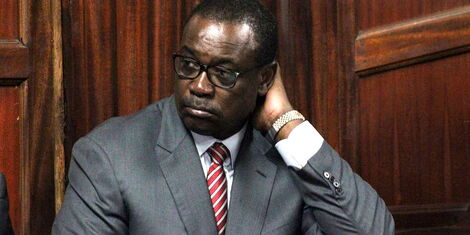 Former Nairobi Governor, Evans Kidero, was dealt a major blow at the court by ruling made by Chief Magistrate Douglas Ogoti.
In his ruling, the magistrate dismissed Dr Kidero's application challenging corruption charges levelled against him.
"The charges against Dr Kidero meet the threshold required by law," the judge revealed during his ruling.
Kidero was dealt yet another blow as the magistrate also threw out an application by the directors of companies reported to have fraudulently received payments from City Hall during
hi
s tenure.
The directors had tried to overturn the decision to charge them together with their affiliate companies linked to the graft allegations.
Four former Nairobi County officials who served under Kidero were charged with conspiracy to commit an offence of corruption leading to the loss of Ksh213 million.Former Nairobi County Secretary, Lillian Ndegwa, and former Chief Finance Officer, Jimmy Mutuku Kiamba, were among the county officials that had been charged alongside Dr Kidero.
Aside from the charges of graft leading to loss of county funds, the former governor is also facing abuse of office charges as well as the fraudulent acquisition of public property.
Speaking through his lawyer James Orengo, the former Nairobi Governor stated that the charges made against him simply did not exist in law.
He added that he would be incessant in his pursuit to be tried separately, insisting that the collective charges were meant to embarrass him.
Chief Magistrate Ogoti affirmed that the trial would commence on May 6.